Breakthrough Ideas with Brady Cooper:
To fight complacency in the church, we must stay hungry evangelistically.
Building a church culture that engages men, requires a shared value toward challenging men.
For his staff, the intentional discipleship of 2-3 other people is not up for negotiation.
Keeping your family healthy is your primary responsibility as a senior pastor.
Growing a thriving church can quickly produce a starving family, pastors can and should seek professional help.
Brady's call to preach came during his days at Belmont College. After graduating from Belmont and later from Southern Seminary, he served New Vision Baptist Church as the youth pastor. Brady left for First Baptist Hendersonville and returned in 2003 to serve as New Vision's Senior Pastor. The church has grown from 400 to 5,000 in weekly attendance over the last 15 years, with three campuses (one inside of a jail!). Most days off for Brady include hunting, fishing or enjoying a great ball game.
Breakthrough Resources:
Accidental Pharisees by Larry Osborne
RealTime Congregational Survey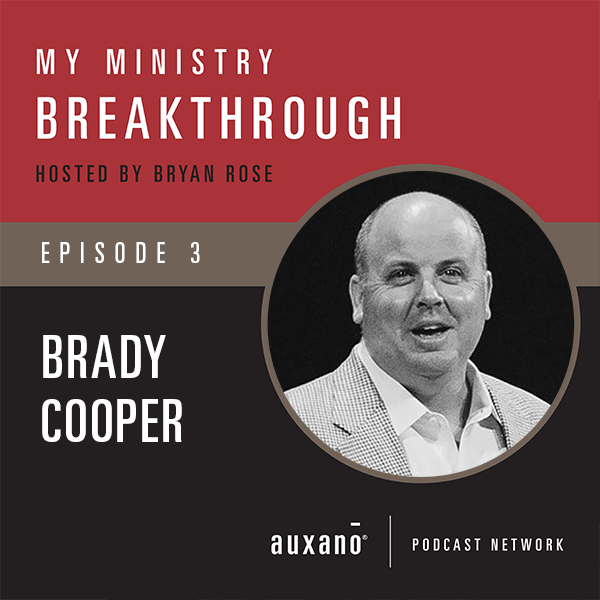 Podcast: Play in new window | Download
Subscribe: Apple Podcasts | RSS | More